Beizuka massage shoes health shoes | health just walk!
Release time:2020-06-12
Source:Dongguan AoQiao Footwear Co.,Ltd
How to do foot therapy in walking?
Follow "beizuka" to let you
[private masseur please go home
Foot therapy at home]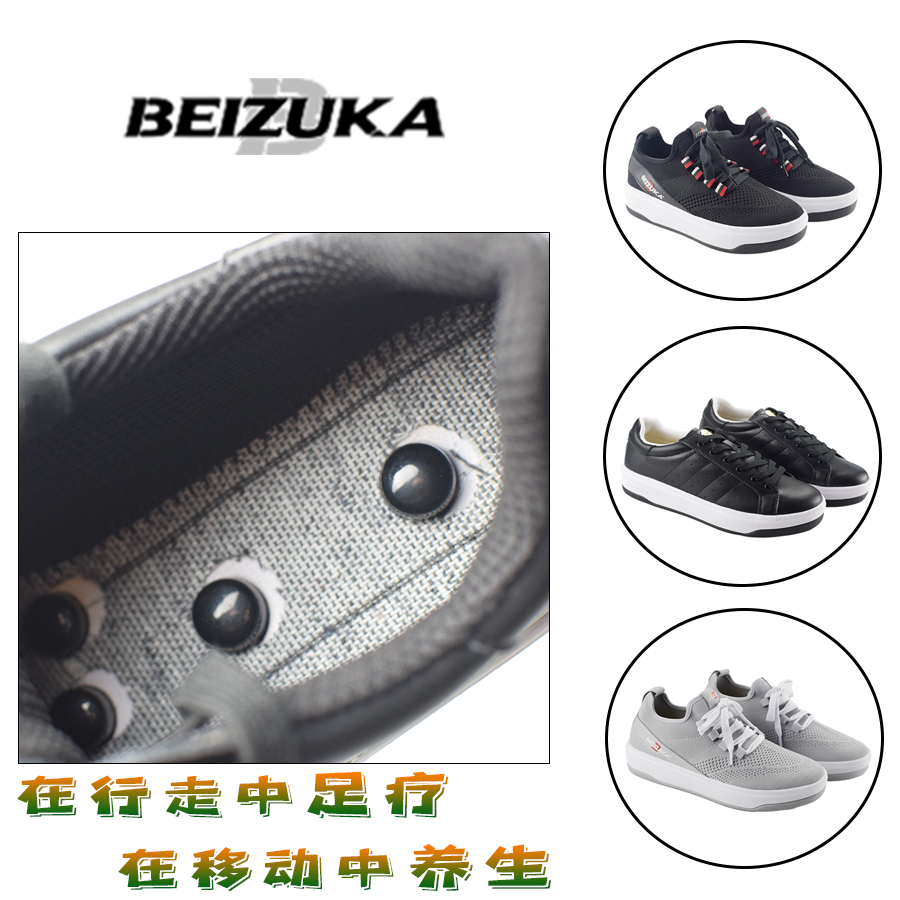 As the saying goes, "a man's feet are like a tree's roots" and "a man's old feet fail first" often take a foot bath, which will promote blood circulation, regulate the internal organs, balance yin and Yang, dredge the meridians, strengthen the body, dredge the meridians and relieve fatigue.

contact us
Company: aoqiao Shoes Co., Ltd
Contact: Miss Liang
Mobile: 13412493786
Tel: 086-0769-81118379
Fax: 086-0769-81113379
Email: nfk333@vip.163.com
website: www.beizuka.com
Main products: natural sole point massage shoes, massage shoes, health shoes, waterproof shoes, sandals, sports shoes, canvas shoes
Address: No.15, Meijing street, Weizai village, Xixi, Liaobu Town, Dongguan City, Guangdong Province, China